HAISX: Traversing the Expansive International Small Cap Universe
---
August 24, 2023
The Ever-Expanding International Small Cap Universe…
It is no secret that investing internationally presents ample opportunities for active managers. The diverse and dynamic landscape results in rapid changes in market conditions, regulatory and reporting considerations, as well as business environments. An active manager seeks to stay on top of these developments and adjust a portfolio to take advantage of emerging opportunities while potentially mitigating risks. It can be argued that this oversight is even more valuable in the international small cap arena – as the universe for non-U.S. small caps is more than 6 times that of U.S. small caps, and fraught with inefficiencies given limited analyst coverage.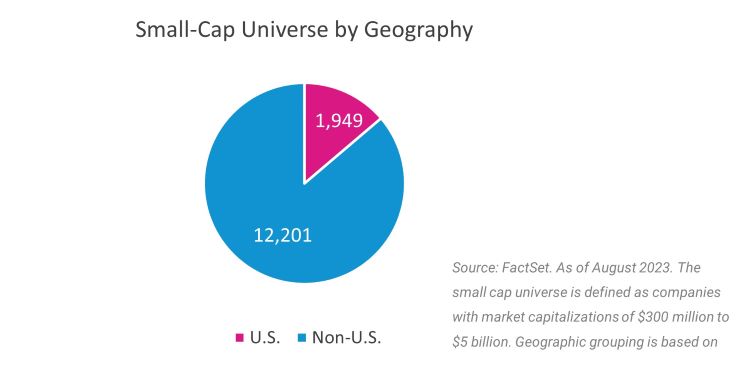 How Do You Set Your Course?
With such a vast universe of companies, navigating the international small cap space can certainly be complex. It is crucial that investors partner with the proper guide to help them seek attractive returns through experienced management. We invite those searching for such a guide to consider Cedar Street Asset Management LLC.
Cedar Street is an investment boutique focused exclusively on international small cap investing; this is not a product line extension for the firm.
The portfolio managers have 20+ of years experience with specific expertise in international small cap value equities supported by a multi-cultural, cross-disciplinary analyst team with local market experience.
Using a combination of macro overlays and quantitative screening tools, Cedar Street employs a differentiated approach for narrowing the growing universe of international small caps.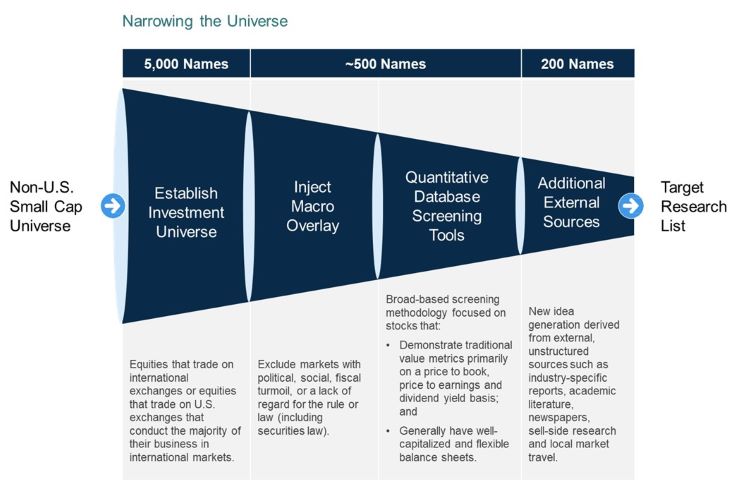 While consolidating the international small cap universe only scratches the surface of Cedar Street's expertise, it's our belief that their distinct process and culturally diverse team play a critical role when striving for strong risk-adjusted returns in this intricate asset class. As the subadvisor to Harbor's International Small Cap Fund, we encourage you to learn more by visiting the fund's product page or reach out to a Harbor representative for more information.
Important Information
There is no guarantee that the investment objective of the Fund will be achieved. Stock markets are volatile and equity values can decline significantly in response to adverse issuer, political, regulatory, market and economic conditions. Investing in international and emerging markets poses special risks, including potentially greater price volatility due to social, political and economic factors, as well as currency exchange rate fluctuations. These risks are more severe for securities of issuers in emerging market regions. Stocks of small cap companies pose special risks, including possible illiquidity and greater price volatility than stocks of larger, more established companies.
This material may reference countries which may be generally the subject of selective sanctions programs administered. Readers of this commentary are solely responsible for ensuring that their investment activities in relation to any sanctioned country are carried out in compliance with applicable laws, rules or policies.
The views expressed herein may not be reflective of current opinions, are subject to change without prior notice, and should not be considered investment advice.
3076741
---
Locate Your Harbor Consultant
INSTITUTIONAL INVESTORS ONLY: Please enter your zip code to locate an Investment Consultant.