Careers
Discover Harbor
Investment Teams
Leadership
Careers
News
---
Locate Your Harbor Consultant
INSTITUTIONAL INVESTORS ONLY: Please enter your zip code to locate an Investment Consultant.
Your Success Is Our Priority
As a team member, we invest generously in your mental, physical, and financial wellness.
Go Where You are Valued

Harbor Capital is a thoughtful curator of emerging economic trends, leading asset managers, forward-looking investment solutions, and exceptional human talent. If you share our belief that every individual deserves financial security, we think you'll enjoy being a valued member of our team.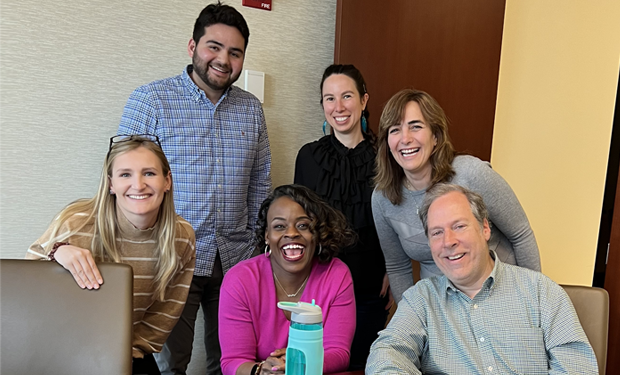 Invest in Yourself
Work is more engaging when you are part of a culture that is purpose-driven and employee-focused.
Flexibility
Balance your life with hybrid and remote work arrangements and flexible hours.
Community
Share your ideas with professionals who value open dialogue and healthy debate.
Diversity
Broaden your perspective through diversity, inclusion, and equity.
Growth
Realize your potential with a firm that is always innovating and growing.
Medical, Dental and Vision Care
Medical, dental and vision care are offered through our selected providers BCBS, MetLife, and VSP.
Health Care and Dependent FSA
Flexible Spending Account (FSA) to set aside pre-tax dollars to pay for eligible medical, dental, vision, and dependent care expenses.
Pick your favorite way to stay fit with our Fitness Benefit. Pre-tax, monthly payroll contributions will be provided by Harbor, to be used for fitness memberships or other expenses associated with physical fitness or wellness.
Employee Assistance Program
Enjoy resources and services that is beneficial to you and your family with EAP. Our Employee Assistance Program is provided through ComPsych that includes counseling and crisis intervention by master's and doctoral clinicians, education and personal convenience services, unlimited phone information on legal issues by ComPsych staff attorneys and more.
Accommodate your commuter needs with our Chicago and Boston bikeshare programs or take advantage of our pre-tax transit and parking benefits.
Harbor is committed to promoting a culture of wellness. For 2022, we have embarked in a 12-month, firmwide wellness program facilitated by Pema Sherpa, a meditation, wellness, and mindfulness coach who founded Pema Solutions to help the workforce boost productivity, performance, and innovation.
Work-From-Home Equipment Program
Harbor provides a home equipment allowance every three years so you are able to invest in an optimal home office set up.

Enjoy 3-5 weeks of vacation depending on professional experience along with 3 personal days, sick days, and paid holidays (NYSE holidays).
Take time away to care for yourself or your loved ones with the options of our caregiver leave, parental leave, short-term leave, and bereavement leave programs.

401(k) Matching Contribution
Invest in your future with our 401(k) plan. Harbor will match your contribution dollar for dollar (whether pre-tax or Roth), up to 6% of your eligible pay.
401(k) Retirement Contribution
Harbor will invest in you with a retirement contribution to your 401(k)-account equal to 6% of your eligible pay each pay period.
Fidelity BrokerageLink® will provide you with an opportunity to invest in a broad range of investment options (limited to ETFs and mutual funds), beyond those currently offered directly through Harbor's 401(k) Plan.
Continue your education and receive financial assistance with our student loan repayment program, tuition reimbursement program, and professional certification program.
Build the skills you need in endless categories with LinkedIn's relevant e-learning content that are personalized to your needs, including content from their world-class library of over 16,000 expertly produced online and consistently updated courses across 7 languages.

Our Matching Gifts Program encourages employee charitable giving and volunteer leadership by offering matching gifts to eligible organizations that are meaningful to our employees.

Life Insurance, Short Term and Long-Term Disability Insurance, and Business Travel Accident Insurance are 100% paid by Harbor.

Diversity, Inclusion, and Belonging Committee
Our diversity, inclusion, and belonging employee resource group is committed to promoting a corporate culture rich in diversity, inclusion and belonging at all levels and across the firm, including diverse teams that create better outcomes and more innovative solutions, variety of opinion, approach, perspective and talent. We strive to foster an inclusive environment where every person can bring their authentic self to work and feel valued, respected, engaged, encouraged to challenge the status quo and to contribute diverse ideas and points of view.